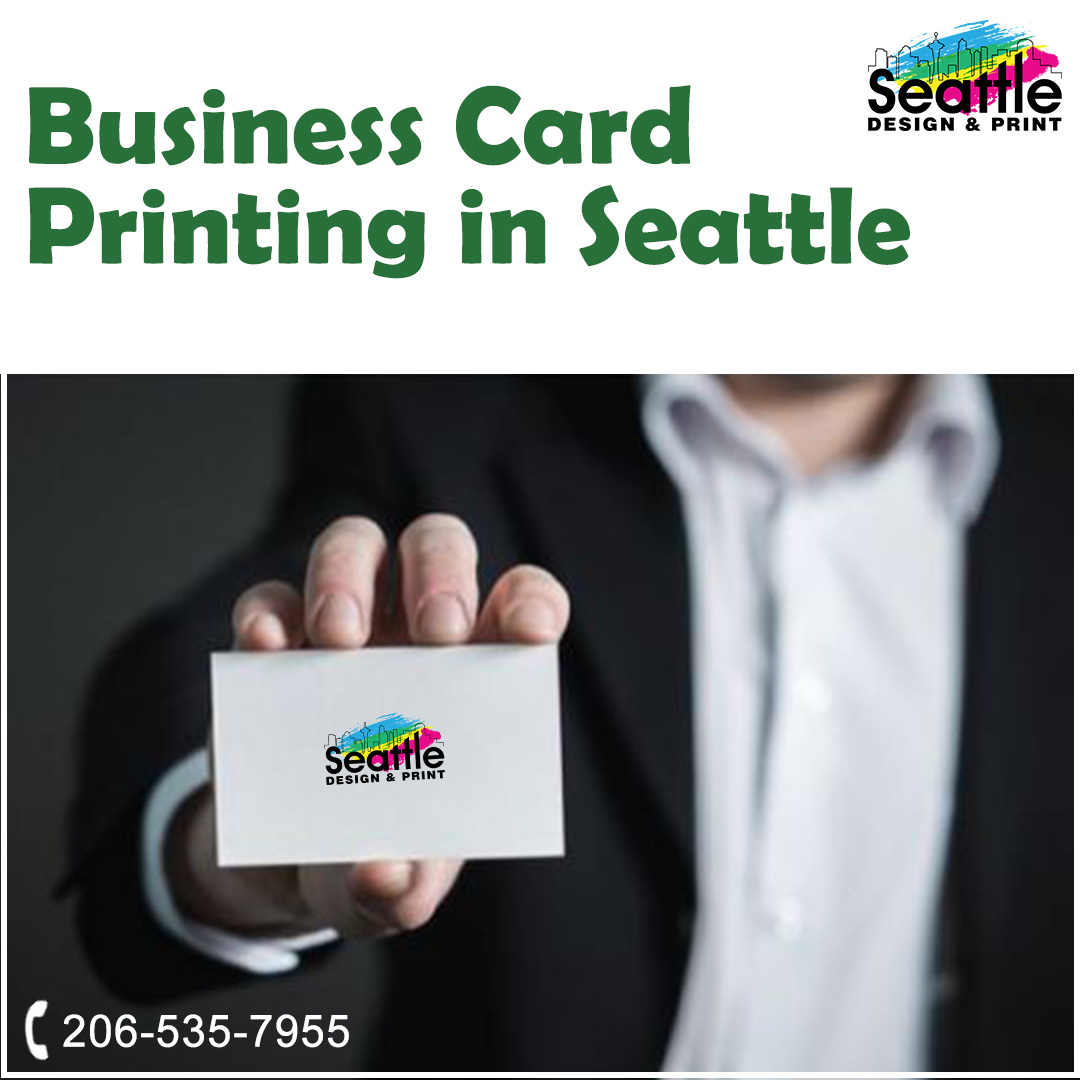 Most of the businesses come into existence with a view of making a profit. Profit-making is directly proportional to the increased sales, and sales are related to the awareness of the people about your business. To increase awareness about your business among people, there is a need for some able promotion. Business cards are a medium to promote a business to the folks in a rather simple way. People do not always like that grand promotion and sometimes the more subtle ways like the business cards can do the job. Business card printing in Seattle can always work well for you, in terms of business promotion.
Keeping it personal
It is always important to make new connections as a businessman. When you meet new people, you want to make them aware of your business with confidence. Making people take out their cells or pads to jot down the information and specialties of a business, looks very outdated and a labored thing to do. Handing them a business card is a classy way to approach them, as they can get a brief of all the essential things about your business. You can talk to them freely without any kind of interruption and they can contact you by seeing the contact details mentioned on the card.
A positive first impression
It is possible to meet a person, who has the potential of turning into a prospective client, anytime and anywhere. It is important to always be ready to grab the opportunity by landing a positive first impression. A business card is a short and crisp info-giver about your business and the design and build-quality of the same can leave a lasting impression on the people. If the initial impression is positive, then there is every chance that the person will soon turn-up as a client for your business.
All details in one place
A business card has all the details about your business in one place. A person can have a clear idea about a business, just by looking at the business card. Contact details, social media handles, e-mail, office address are all mentioned concretely. It can be termed as a small hard-paper of joy, as it not only gives the information, but also styled uniquely.To get the business cards printed with ease, you can look for a digital printing service in Seattle and get them in your hands.
Coming to a Concrete Conclusion
Business cards have a big role to play in making a positive name for a business among folks. It is a promotional tool, which is used for man-to-man promotion and not displayed in the open. If you want to get your business cards printed at affordable rates, then Seattle Design and Print should be your destination. You can always have a look at the reviews and feedbacks posted on our website by various gratified customers, to have a better idea of what all we do.