Promotion and revenue creation goes hand in hand for business. A business cannot earn a good amount of revenue without proper promotional tactics. Print promotion is perhaps the earliest and most effective method of telling the potential customers, that what all a business has in store for them. Most businesses make use of digital printing services to create all the different promotional tools such as banners, pamphlets etc. Digital printing services in Seattle can aid you with some striking advertisement tools to attract the consumers towards your business and making it a force to reckon within the market.
Superior Quality from First to Last
The foremost reason for digital printing being at the top of the tree is the sort of quality it offers. It is generally used for printing a large number of pamphlets, brochures or any kind of printed promotional tools. Consistency is the key when you talk about printing in bulk, and that is exactly what it has in store. The quality is premium and consistent and what you get is some amazing promotional tools for your business. There are no issues with the eminence of printing, and the quality of the last printed piece will be just like the first.
Best for Urgent Printing
It is always the case that, an entrepreneur is running short of time for everything. If there is a need to launch a campaign urgently and there is a requirement for promotional tools, then digital printing can come to the rescue. This process is fairly quick and easy, as there are not many steps which are to be followed, in order to get the desired result from this procedure. So, there is no need to panic in case you are short of time , just consult an able printing service.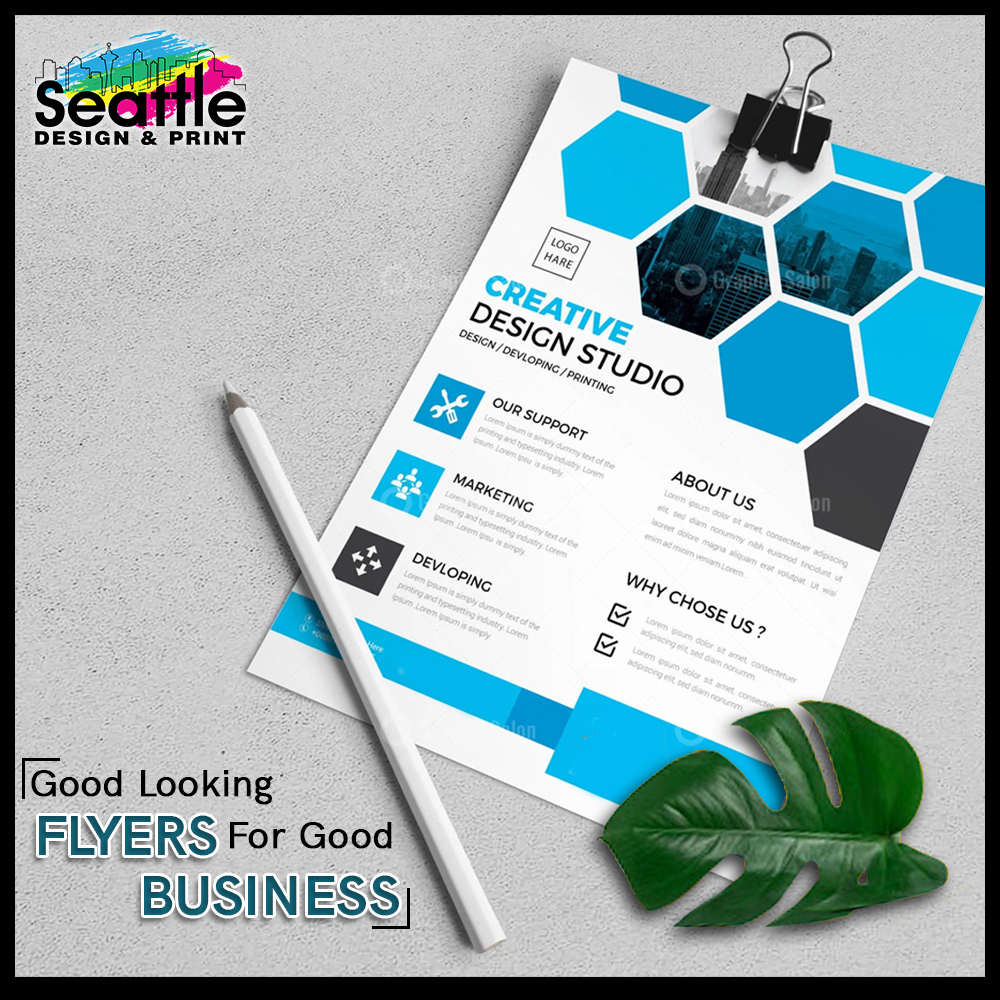 Pretty Light on the Purse
This process is not prevalent in the current scenario, only because of the striking quality and timelessness, but also because of its economical nature. Everyone wants to churn out maximum profit from minimum investment and this is just right for digital printing. The cost incurred in the process is nothing when it is compared to the other modes of promotion such as television and radio advertisements. There is no need to put in money regularly in the name of renewing contracts. So, it is fairly light on the purse to have digitally printed promotional products.
Reaching a Conclusion
Every business owner is aware of the significance of promotion and specially printed promotion. When we talk about print promotion, digital printing is the first thing that strikes the mind with a bang. Seattle Design and Print is a well-known printing service in Seattle that can help you take your business to the next level by providing the very best promotional tools at a fairly economical price. Don't waste any time and choose us as your printing partners and you will surely not be disappointed at any stage.